When it comes to upgrading your vehicle's windows, you might have stumbled upon the terms "window tinting" and "window film". To make the most suitable choice for your car, it's vital to understand the differences between these two concepts. In this blog post, we'll delve into the nuances of window tinting and window film for vehicles, assisting you in making an informed decision when searching for "window tinting near me" or related services.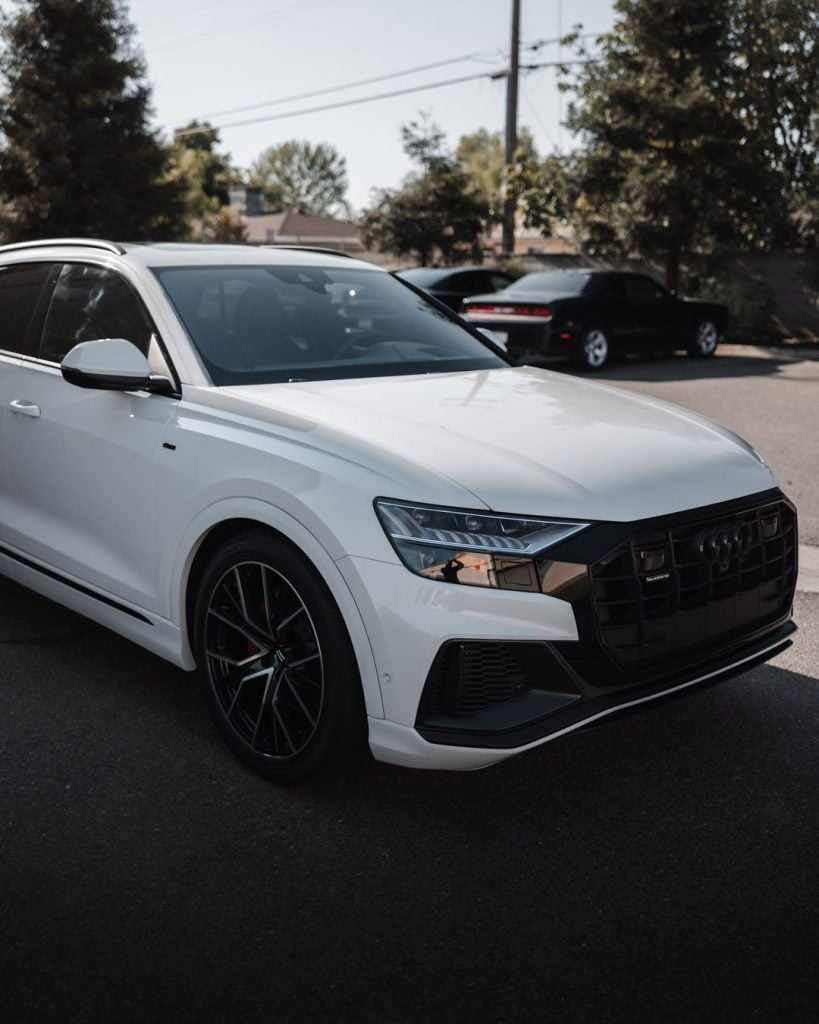 Window Tinting
The process of window tinting involves applying a thin, colored film to a vehicle's windows. The primary objectives of window tinting are to minimize sun glare and heat, as well as to ensure privacy for those inside the car. There is an array of window tinting films on the market, each offering different levels of tint, heat reduction, and UV protection. Ceramic tint, for instance, is highly regarded for its exceptional heat rejection and long-lasting properties.
Ceramic Tint
Ceramic tint is a top-tier window tinting solution that employs ceramic particles to efficiently block heat and UV rays. In contrast to traditional dyed or metallic tints, ceramic tint does not fade, bubble, or disrupt electronic signals. Consequently, it is a popular choice among vehicle owners who want a durable, high-performance window tinting option. The additional advantages of ceramic tint include improved privacy, glare reduction, and defense against harmful UV radiation.
Window Film
Window film is a more inclusive term that refers to any thin, transparent material affixed to a vehicle's windows for various purposes. While window tinting is a type of window film, not all window films have a tint. For example, clear window films can deliver UV protection and heat rejection without altering the look of your vehicle's windows.
Certain window films are designed specifically for safety and security, providing enhanced shatter resistance and protection against theft. Others cater to aesthetic preferences, allowing vehicle owners to customize their car's appearance with unique designs and colors.
Picking the Right Option for Your Vehicle
When seeking "window tinting near me" or comparable services, it's essential to grasp the distinction between window tinting and window film. If your primary focus is to reduce heat, glare, and UV exposure while preserving privacy, window tinting – especially ceramic tint – could be the ideal solution for your vehicle.
On the other hand, if safety, security, or aesthetics are your main concerns without changing the appearance of the windows, clear or specialized window films might be a more fitting option.
In a nutshell, the key difference between window tinting and window film is their respective purposes and appearances. By recognizing these distinctions and evaluating your unique requirements, you'll be well-equipped to choose the optimal window enhancement for your vehicle. Don't forget to consult with a professional window tinting service near you for expert guidance and installation.